Focusing on the quality of the training, AEON MALL Binh Tan mobilises the whole staffs for this rehearsal to assure that every single person could grasp escape skills exactly to ensure self-safety and help others.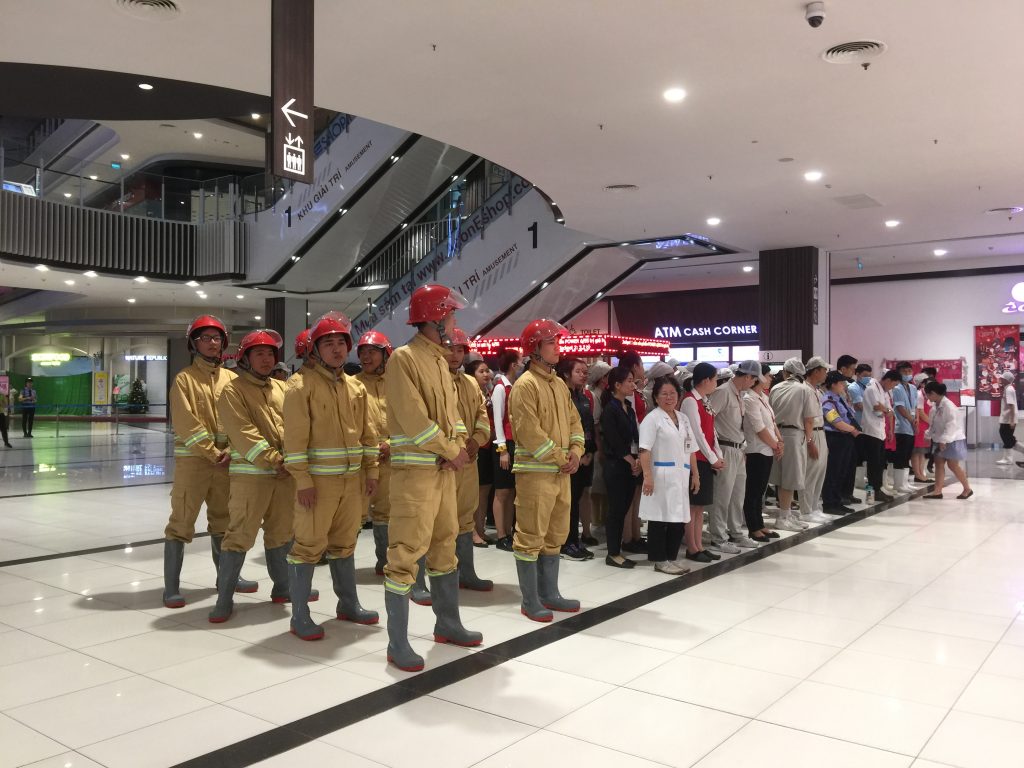 At 8:30 AM, right at the moment receiving the fire alarm, security force of the mall immediately checked and announced the issue for everyone to perform appropriate actions. Staffs were instructed to escape promptly.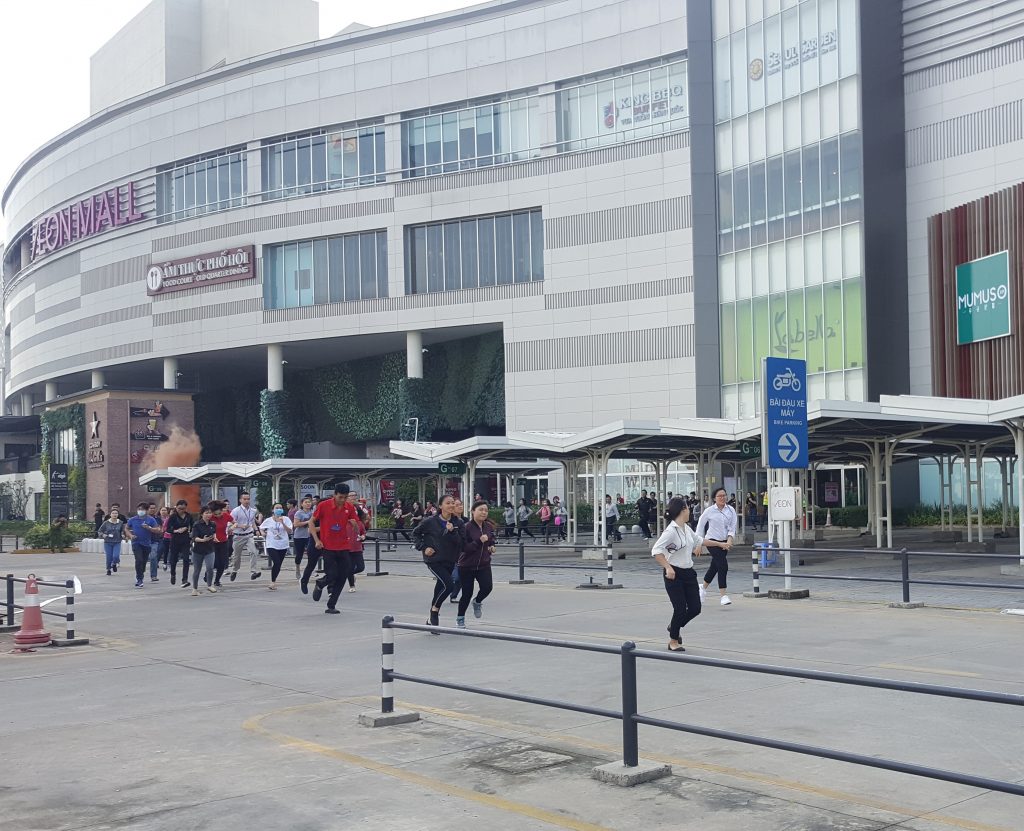 Firefighting force was already presented at the Gate H to carry out extinguish fire and rescue people from danger the same time. Ambulances were also designated for accessible situation.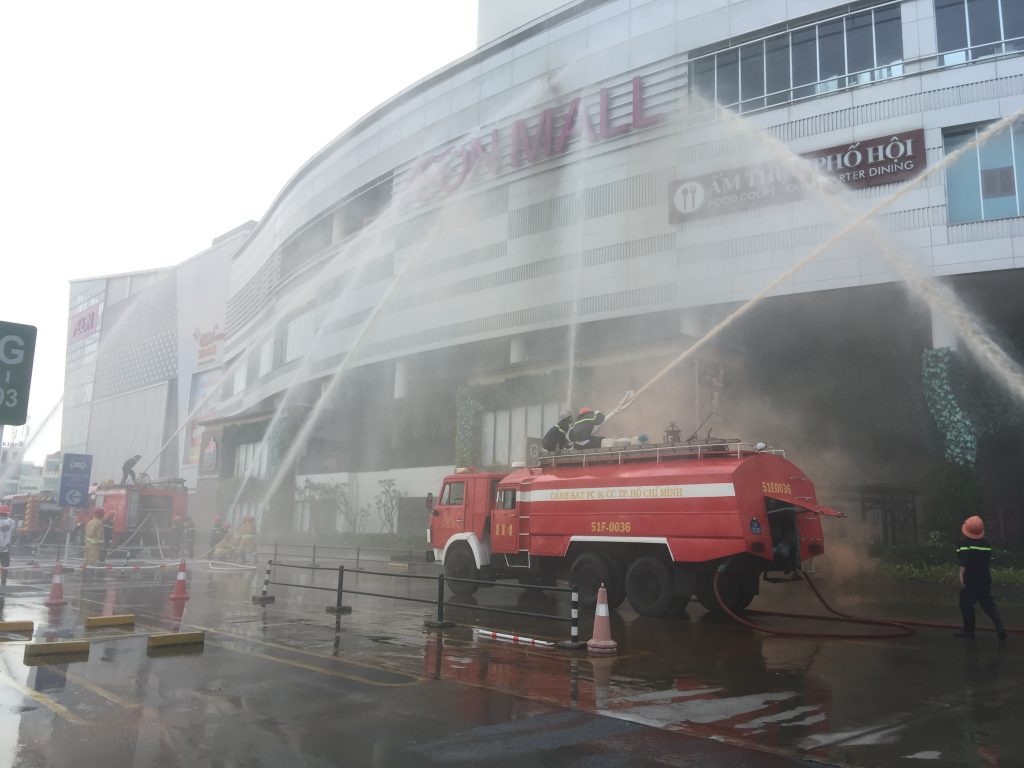 Within 3 minutes, the whole staffs were pulled out from threatening area under guidance and command of the leaders.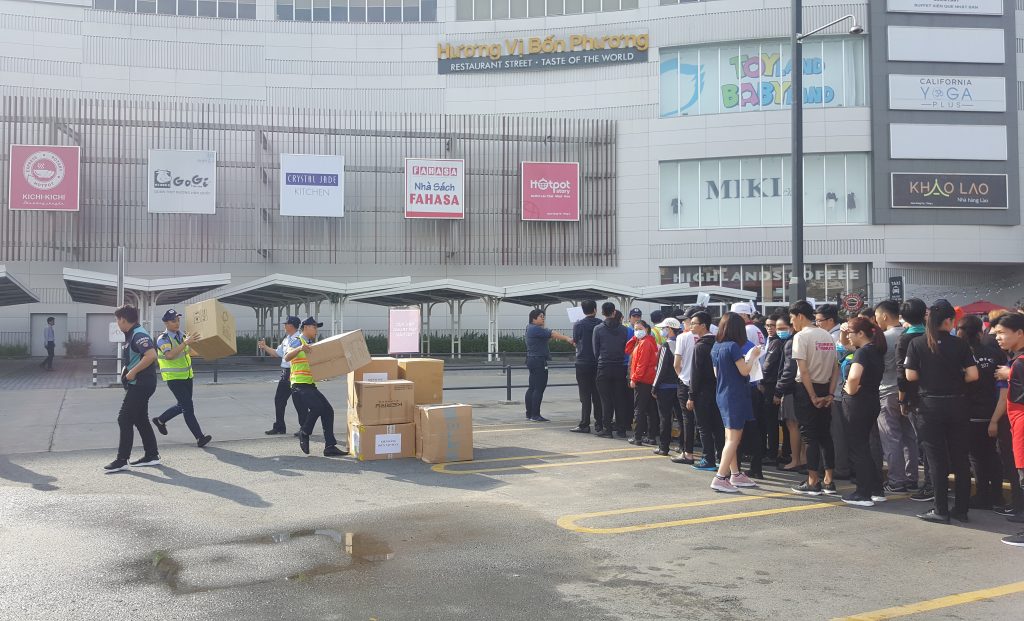 The fire drill was conducted under serious performance which manifests the proper escape and rescue technique proposed by firefighting force and police. This is the annual propramme of the mall to raise up the vigilance and provide basic knowledge of fire safety for employees, and help staff to quickly adapt and execute when emergency occurs.