The scholarships are granted to 60 third-and-fourth-year students from various faculties and departments, from 2 universities: Hanoi University of Social Sciences and Humanities, Hanoi Foreign Trade University with a total value of more than 400 million Vietnam dong.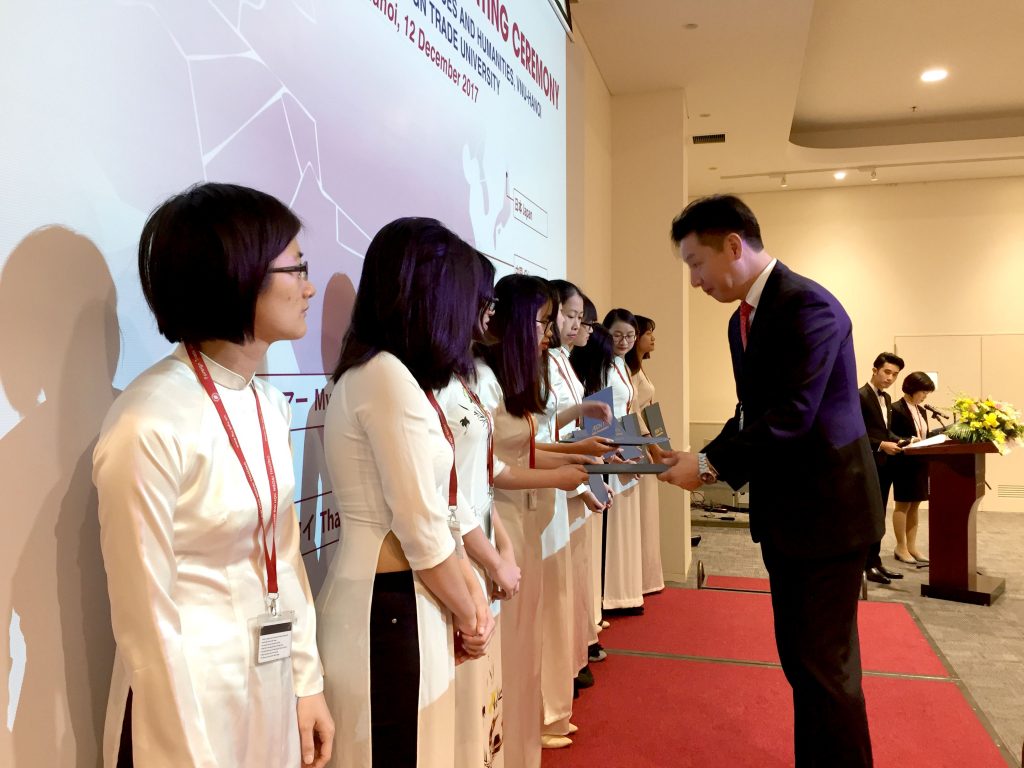 At the granting ceremony, representatives of scholarships students has also presented "My Dreams" in Japanese and English to introduce their dreams, their inspiration and share their plans in orienting the career path in the future.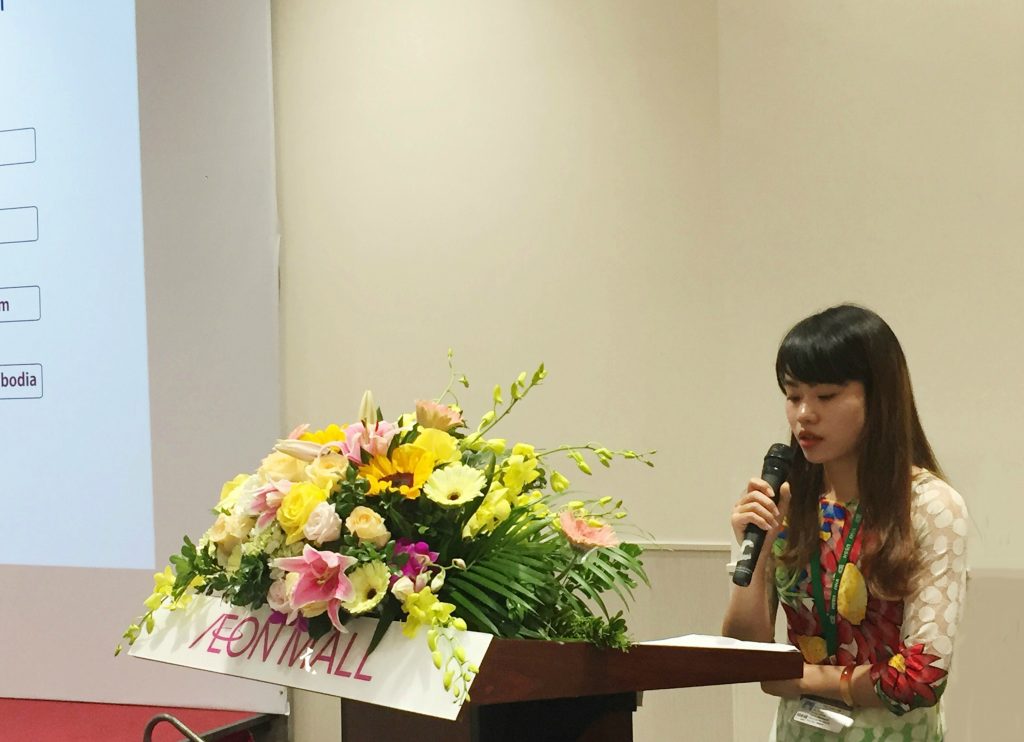 Nguyen Huong Thao – student from Hanoi University of Social Sciences and Humanities express her wish to become an economic administrator with the goal of creating a free and connected e-commerce market in Vietnam and abroad to shorten the intermediate stage; therefore investors and traders may exchange information without the need of a third party to intervene or mediate.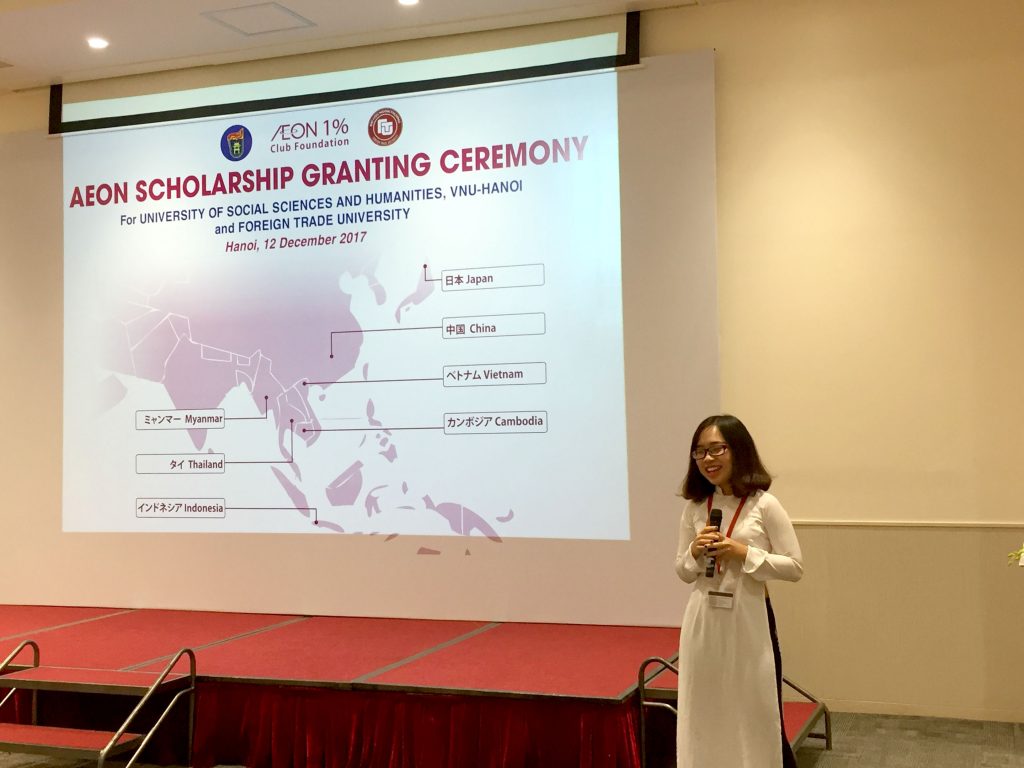 Started to self-orient her shape of career as she became a freshman at Foreign Trade University. Nguyen Thuy Duong sets the goal to see herself in a manager position or even more ambitious, to be a branch director position in a multi-national corporation in the next 10 years.
This AEON scholarship granting activity to students began in 2006 with the expectation that scholarship students will become a bridge between Japan and other countries in Asia. In Vietnam, scholarships have been awarded to a total of 626 students of universities, including two universities in Hanoi in 2012 and two universities in Ho Chi Minh City in 2011.
AEON scholarship is one of many activities that demonstrates the effort to contribute to society and invest in the development of the young generation of AEON Group in Vietnam. In addition to the scholarship program, every year AEON MALL Vietnam also takes part in other meaningful social programs such as student exchange programs, tree planting and afforestation activities in many locations throughout Vietnam.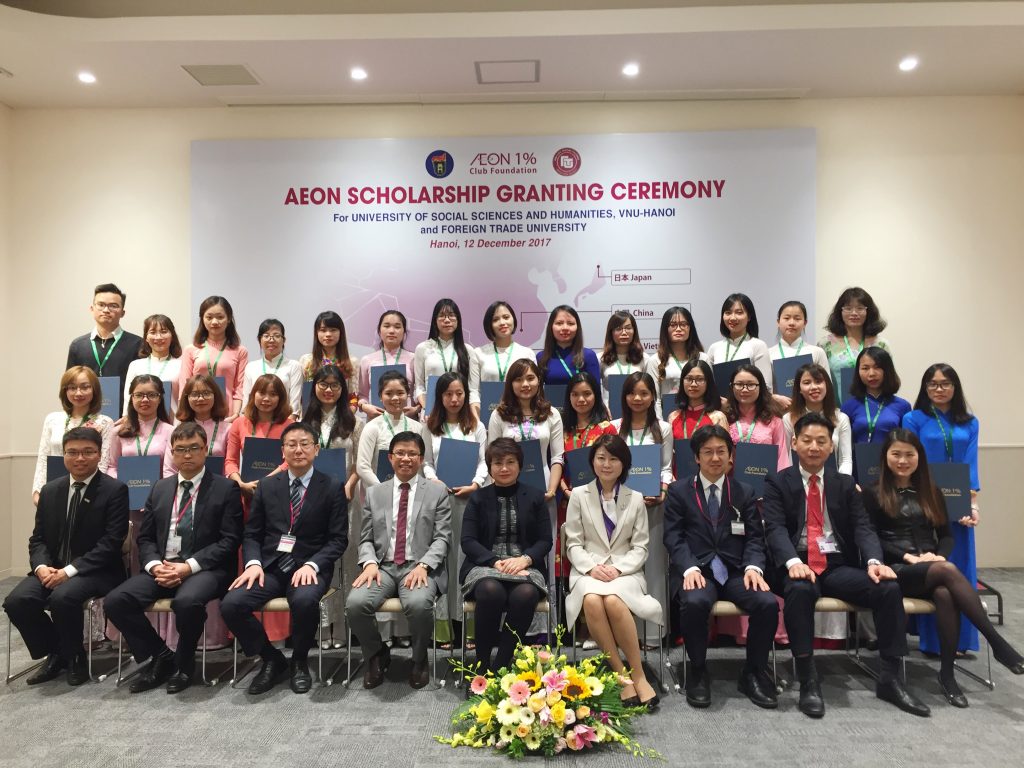 In the future, AEONMALL Vietnam will continue to thrive on similarly meaningful programs, wish support students' dreams realization and hope that the students will become leaders in their respective fields of specialization after they graduate.