– What is your current position and mission at AEON MALL?
After working 2 years at AEON MALL Vietnam, I was promoted to Legal Executive in 2016. My main job is to give legal advice for the company's business, draft the system of contract, establish procedures for coordination between the legal division and other divisions, check and review the legality of the contract and supervise, support legal officers in my team.
– For you, what is the charming of working at AEON MALL?
I think the most impressive thing while working at AEON MALL is the friendly and dynamic working environment. AEON MALL Vietnam is a company that gives attention and support to all employees, that is also very important to me.
– What was your biggest job or impressive work that you worked on until now?
In 2017, thanks to the compliance function, I achieved good results after the internal audit within the Group. For me, it's the most remarkable achievement until now.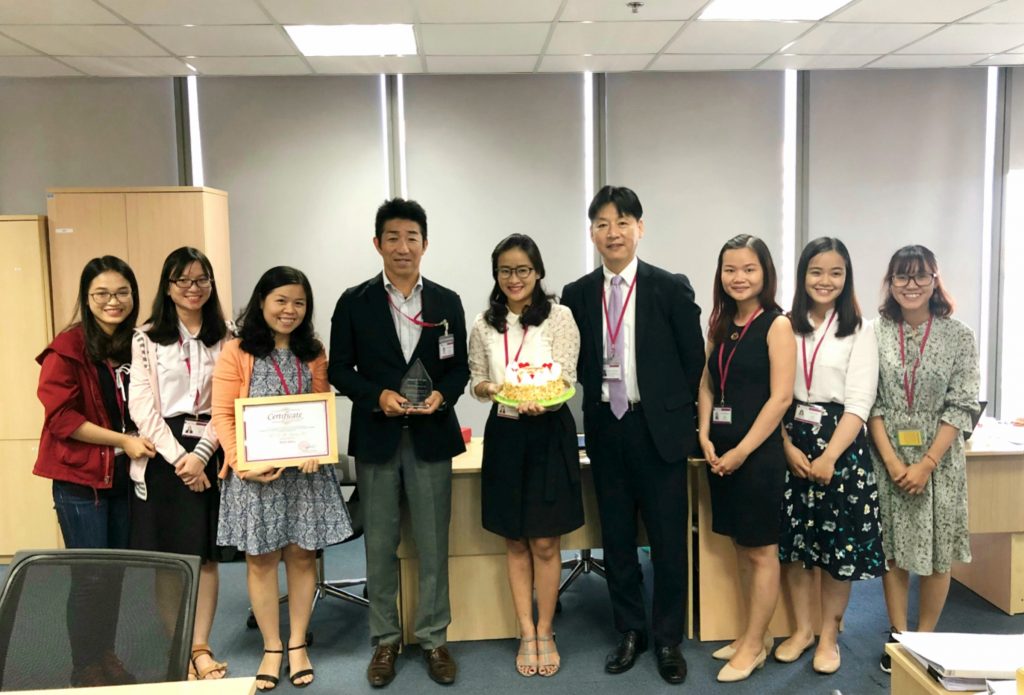 – What are you particularly conscious of doing your job?
Because of my specific work, I need to improve my knowledge and experience to contribute to the development of the whole system, to make recommendations to improve the company's performance while ensuring compliance with Vietnamese law.
– How do you want AEON MALL to develop further and grow in the future?
AEON MALL Vietnam will have a great development both in size and number of projects. This also means that systematization in the company structure and compliance with the law are very important and we must pay more attention for the sustainable development.