Especially, AEON MALL Binh Tan will open earlier to serve the needs of visiting and shopping of customers, please kindly see the below schedule for detail:
On November 23rd: From 9:00 to 23:00.
On November 24th: From 9:00 to 22:00.
On November 25th: From 9:00 to 22:00.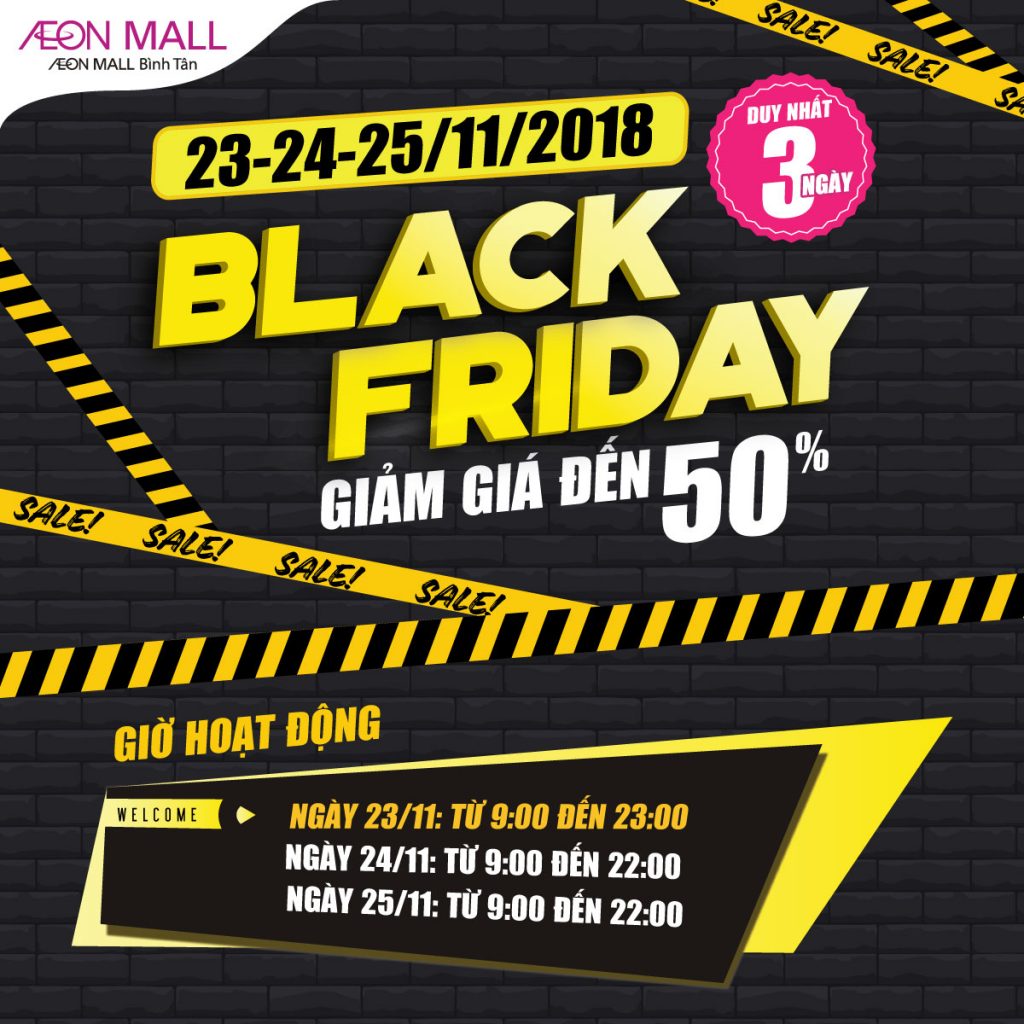 In this Black Friday event, at AEON MALL Binh Tan, you will not only receive big promotion but also have chances to win valuable gifts.
With every shopping bill which is worth from 4.000.000VND, you will receive 01 lucky ticket to join Lucky draw programs and get the chance to win the prize from OKIA:
01 first prizes: 01 Okia eRegal massage chair.
01 second prize: 01 Okia eOptimus massage chair.
01 third Prize: 01 Okia eLove massage chair.
03 consolation prizes: Each prize is 01 Okia eMiracle massage machine for foot.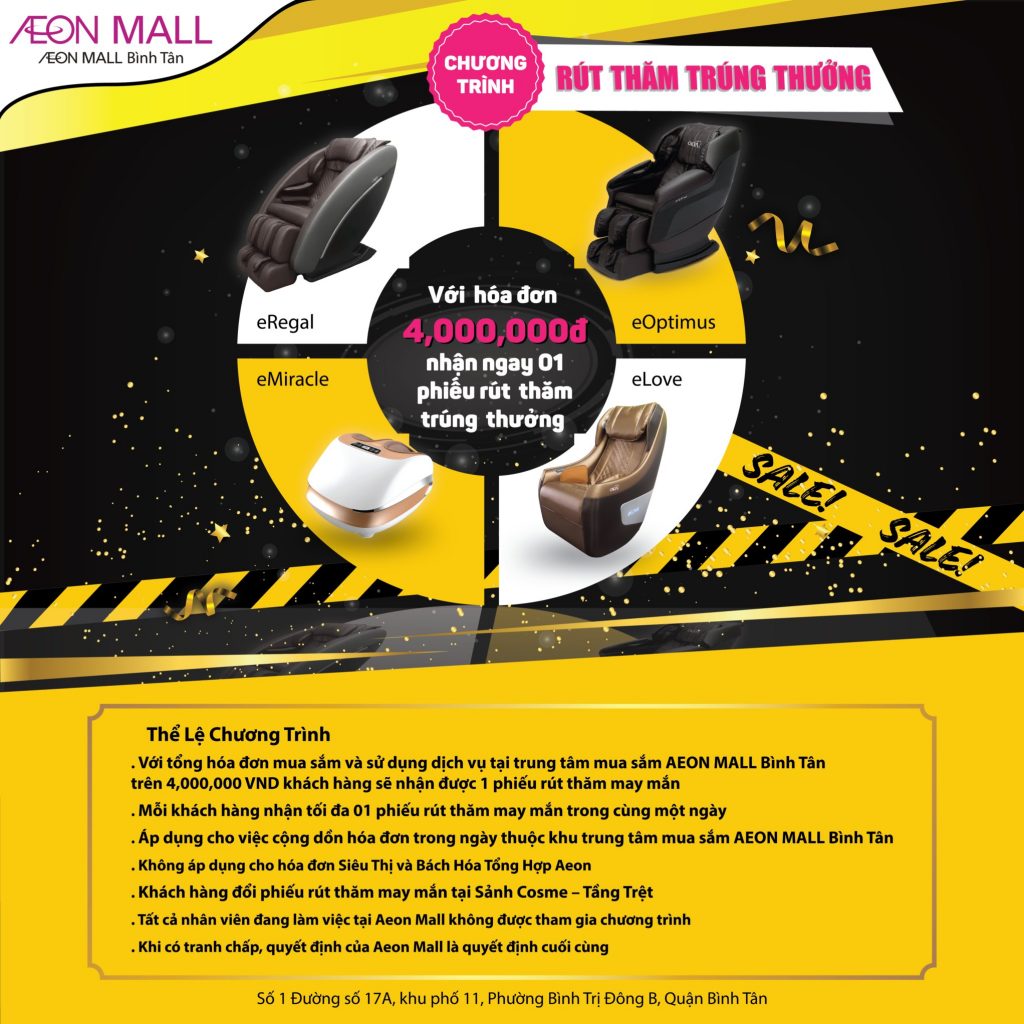 Moreover, the special sales event with the participation of many fashion brands, cosmetics, famous accessories will take place in 2 places:
– West Court: OKIA
– East Court: Levi's, House of Samsonite, Adidas, IBasic, Beauty Buffet, Mirabella, Towel Museum, Canifa.
For more information about the event, please follow the link: http://aeonmall-binhtan-en.com/news/event/228
And see more promotions at: http://aeonmall-binhtan.com.vn/news/shops