Every October, all dark witches shall gather at the Witches Village to create the evil spells and recipes. You're welcomed to visit the Village of the Witches and enjoy many interesting activities. You will surely have a lot of fun with your friends and family at AEON MALL Binh Duong Canary.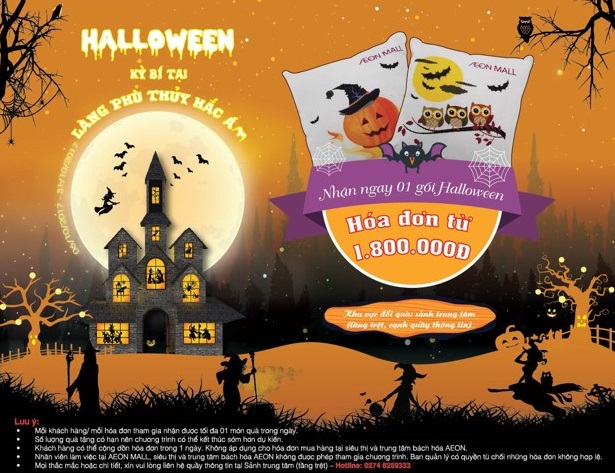 Receive 01 HALLOWEEN PILLOW with every bill from VND 1,800,000 from 6th Oct to 31st Oct
An invoice/customer can join maximum 01 time/day.
The quantity of gifts is limited, the program can end before deadline.
Applied for accumulated bills in the same day.
Do not apply for purchased bills at AEON supermarket and AEON GMS area.
AEON, AEONMALL staffs, tenants' staffs cannot participate this promotion.
For more information about the promotion, please contact the Information Center (Ground Floor) or Hotline: 0274.6259333
If you and your friends are interested in many cosplay festival all over the world, come and join the Halloween Cosplay Party for groups of friends (from 3 people) at AEON MALL Binh Duong Canary. The registration method and rules are simple but you have the opportunity to receive many gifts first prize, 2 second prizes and five consolation prizes. What are you waiting for? Gather your buddies and "dress up" right away!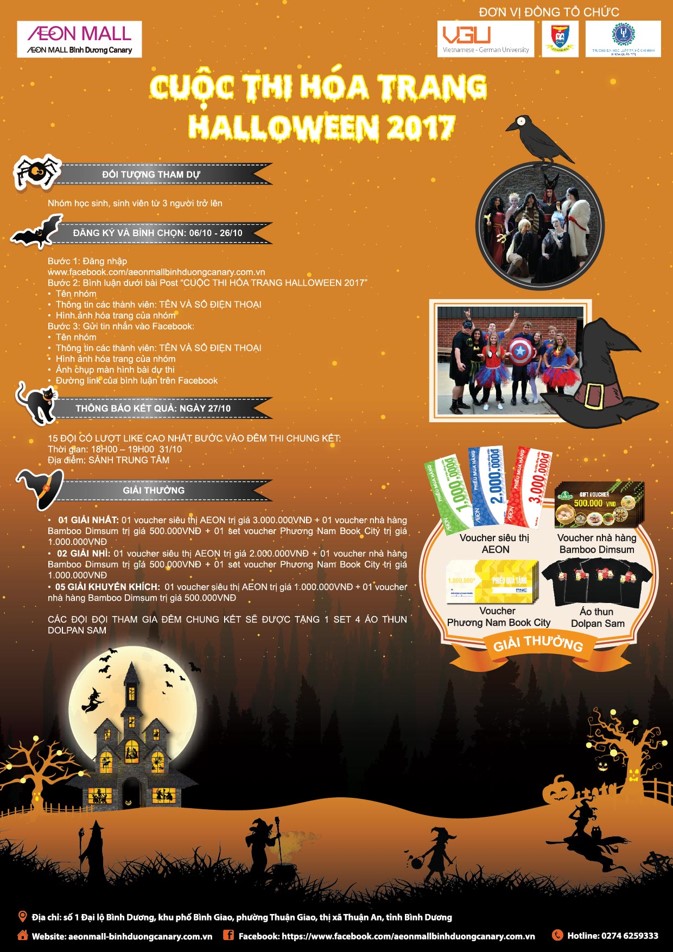 For more information about the Cosplay Contest, please access the AEON MALL Binh Duong Canary 's official fanpage: www.facebook.com/aeonmallbinhduongcanary.com.vn or contact our hotline: 0274.6259333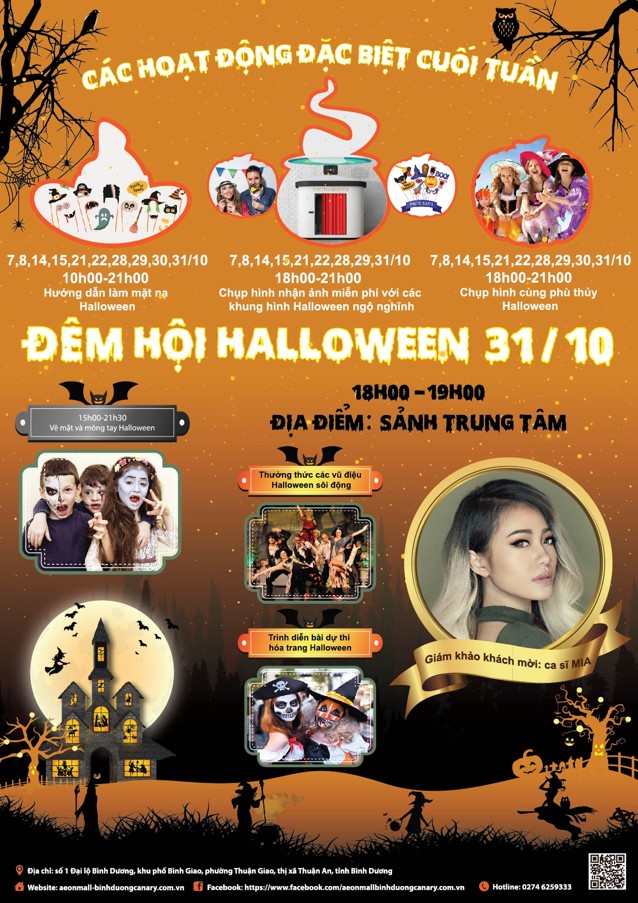 Mysterious Halloween night
Halloween 2017, you do not have to go anywhere far away because AEON MALL Binh Duong Canary will bring you very attractive party:
* Give awards for the "Halloween Cosplay Contest 2017"
* Exciting contemporary dance and mysterious Halloween theme dances
* One girl – two roles: Judge and Singer – Characteristic singer MIA will bring you surprising performances
* And many more interesting activities for all customers: free nails art and face art, trick-or-treat activities at Dark Witches Village…