Start a super hot Christmas with Khoi My
Khoi My is a very attractive name to AEON MALL Binh Duong Canary customers for starting a new season like Christmas. Let's make schedule to meet Khoi My at 18:00 on 2/12/2018 at Center Court.
There is nothing greater than a year end music party with Noo Phuoc Thinh
After a long period of time, Noo Phuoc Thinh will meet Binh Duong fans again. There's no need to describe the hotness of Noo Phuoc Thinh's performance. We're sure that you won't disappoint with his performance.
Mark your schedule to meet Noo at 18:00 on 30/12/2018.
Have fun every weekend with interesting activities
Watch the violin performance by Santa Claus on 8th, 15th, 22nd December at 19:00 – 20:30
Take pictures with Santa Claus on 8,9,15,16,22,23,24 December at 10:00 – 12:00 & 18:00 – 20:30
Join the art balloon making show on 29,30,31/12 & 1/1/2019 at 10:00 – 11:30 & 19:00 – 20:30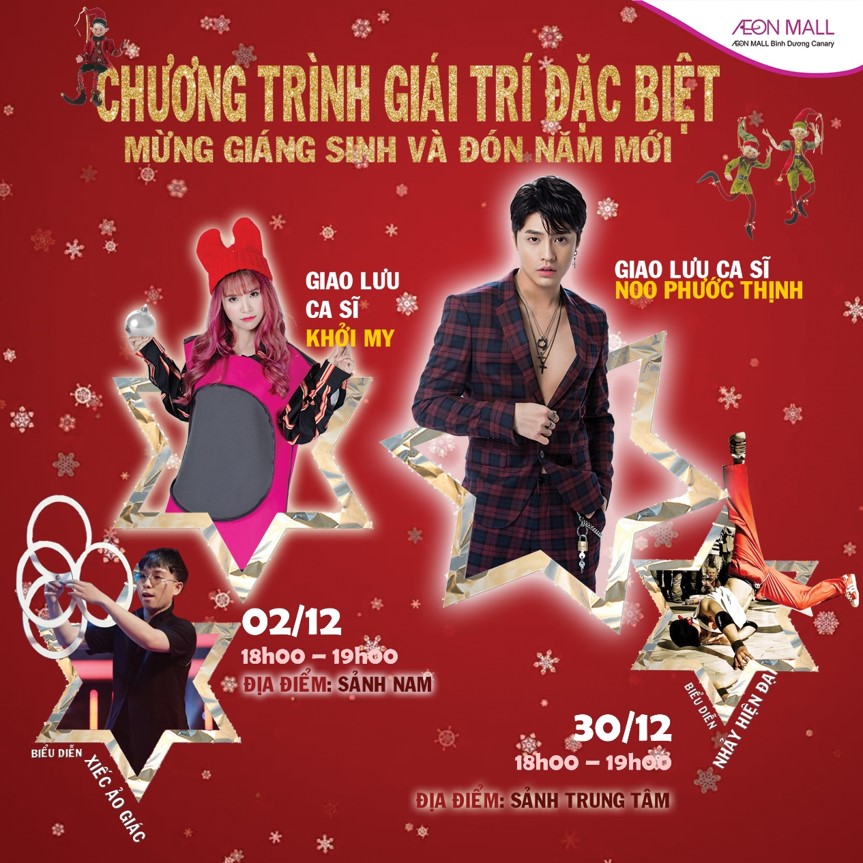 Chance to receive lucky gifts to welcome New Year 2019
Interesting gifts are ready to be delivered to our customers. With each shopping bill which is worth from VND 1,800,000, customers will receive 01 of following cute gifts:
AEON MALL 2019 desk calendar
AEON MALL clock
AEON MALL glass with Christmas theme
Besides, this Christmas & New Year season is the last chance for our beloved customers to join the Loyalty Customers Program with the chance to receive special prize 01 Honda Lead Smart Key which is worth VND 39,000,000.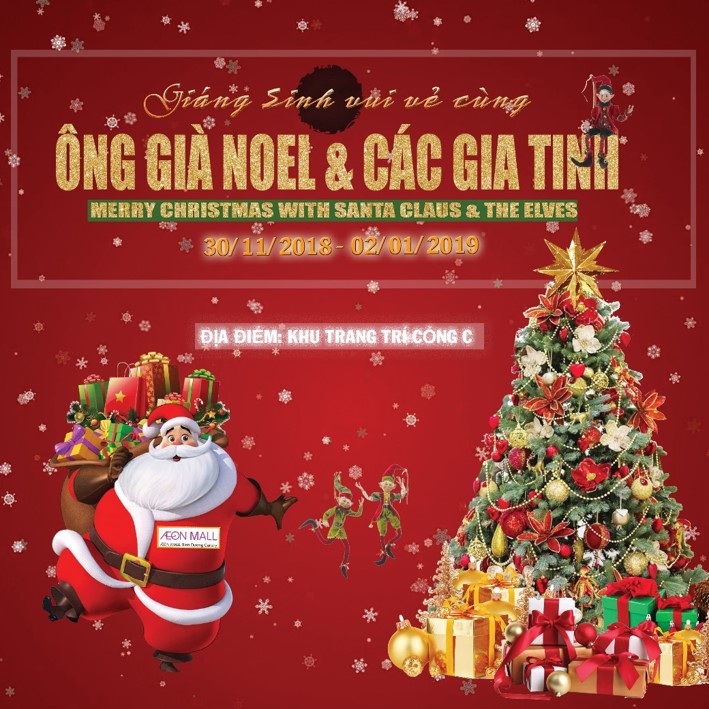 Let's hurry up and come to AEON MALL Binh Duong Canary this Christmas and New Year season to join the festive atmosphere with us together with your friends and family!