What is your favorite part about working for AEONMALL Vietnam?
The working time is very flexible. And my colleagues are very kind, they are always ready to support me.
What do you find the most challenging at AEONMALL Vietnam?
I have to always improve my knowledge and soft skills, then find the best way to complete my task effectively to archive the company target.
What has been your favorite project at AEONMALL Vietnam since the beginning?
I think the activities that contribute to the development of community such as Sakura Tree Planting event or Cleaning Day are very meaningful. It helps us to show our responsibilities to the social.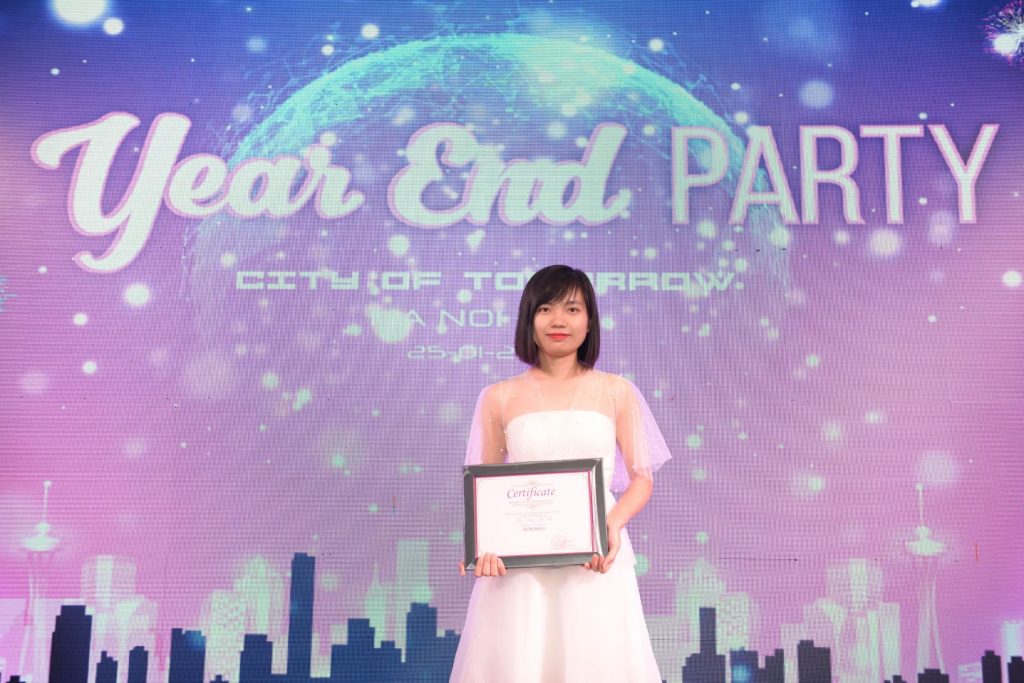 What have you gained from working at AEONMALL Vietnam?
During 3 years working at AEONMALL Vietnam, I have had chance to work in a professional working environment. I have learned so much including knowledge, experiences from my supervisors and all colleagues.
What is on your wish list for the next 3 years with AEONMALL Vietnam?
I hope that AEONMALL Vietnam would grow stronger and stronger in the next 3 years, attract more customers and have more shopping malls not only in Hanoi but also in other provinces.