1. Exciting Spring parade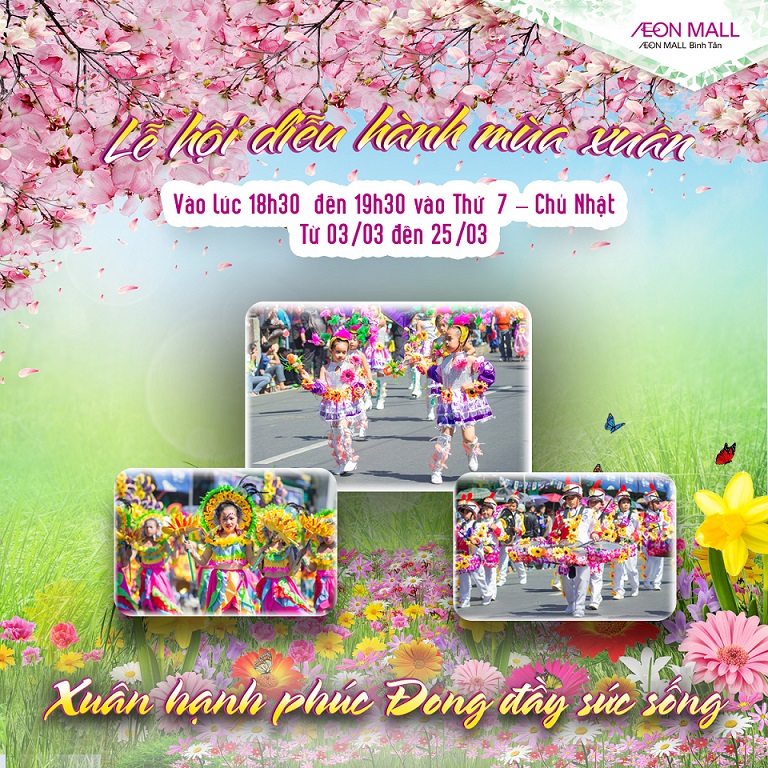 From 18:30 to 19:30, every Sat and Sun, from 3 to 25 Mar, customers come to AEON MALL Binh Tan will have the chance to be a part of the spring parade festival with tiny angels in flower clothes.
2. Cosplay contest for kids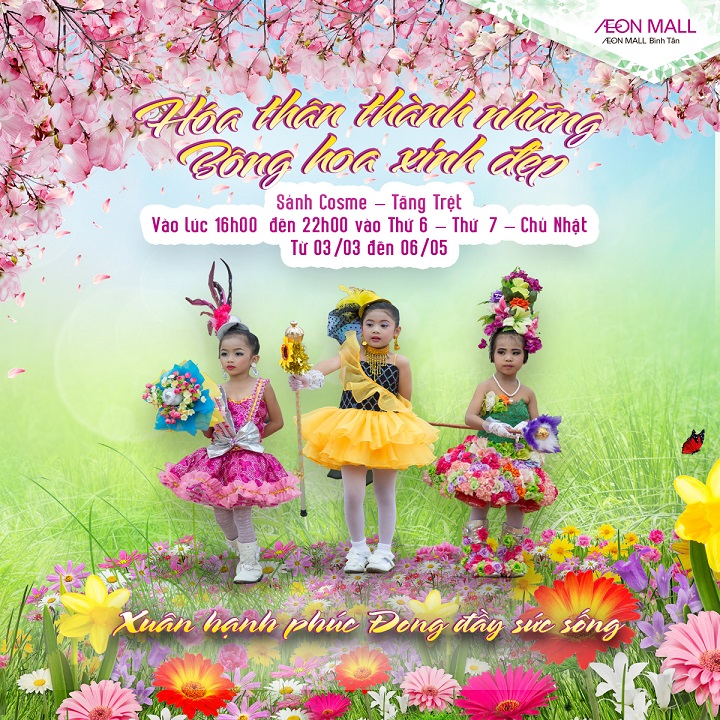 Kids will be transformed into beautiful flowers in costumes prepared by AEON MALL Binh Tan. This activity takes place at Cosme Court – Ground Floor, from 16:00 to 22:00 every Fri – Sat – Sun, from 3 Mar to 6 May.
3. Go shopping – Receive gift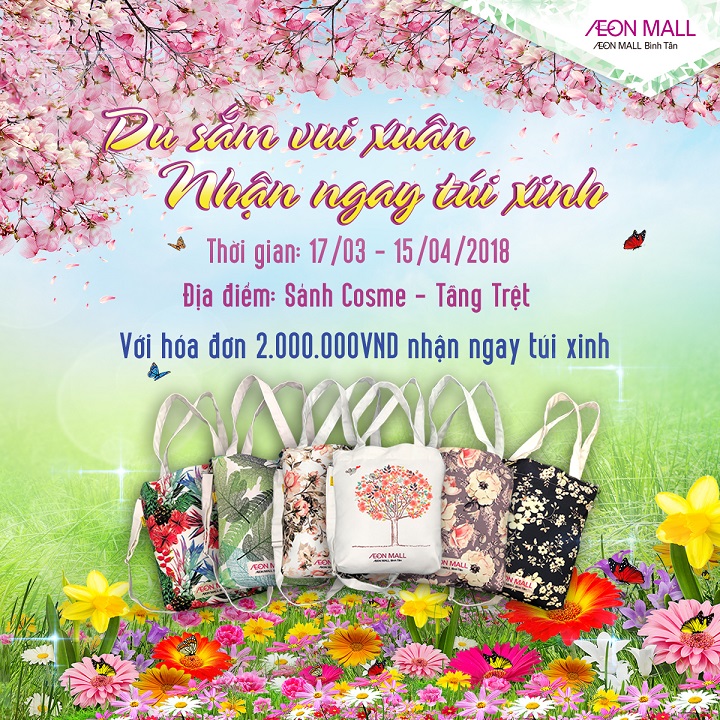 In addition, we offer attractive gift for customers who go shopping at AEON MALL Binh Tan from 17 Mar to 15 Apr. With every shopping bill worth from 2.000.000VND, customers will receive 1 fashionable and convenient canvas tote bag.
Let's get ready to go shopping at AEON MALL Binh Tan to experience a wonderful spring atmosphere and receive beautiful gifts.