Get the ideas from the phenomenon American TV series "Glee", the singing contest Oh My School Club 2017 will be organized to help the potential and talented individual from the high school music and art clubs to show their performances on the big stage with thousands of audiences. This is a great chance for those who are looking for opportunities to express themselves.
Let's grab your pen and paper to take information about the contest,  be the first to participate and win a chance to get the big reward!
Topic: Christmas seasons.
Participants: Teenagers and high schools' music & arts clubs in the southern provinces who have passion with music and enjoy performing on stage.
Team: From 3 to 12 members
Timeline for submission: from 25/10 to 13/11/2017.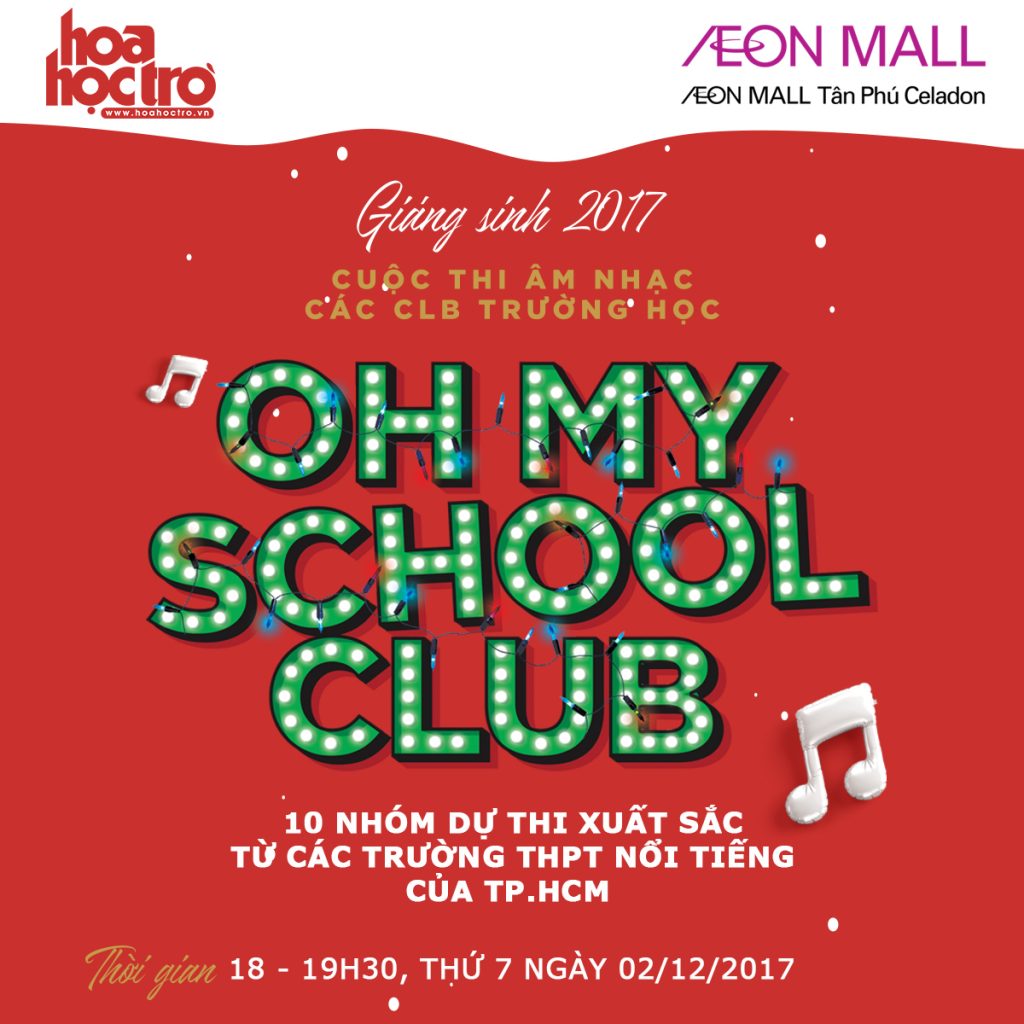 Prizes:
01 First prize: 5,000,000VND
01 Second prize: 3,000,000VND
01 Third prize: 2,000,000VND
01 "The most-wanted performance" prize: 2,000,000VND
Final round: 02/12/2017 at AEON MALL Tan Phu Celadon
How to participate:
Participants will send their video (maximum 5 minutes) to us at: ohmyschoolclub2017@gmail.com.
Organizer will select 10 teams with the outstanding performance and announce the results on Hoa Hoc Tro magazine's fan page on 14/11/2017.
10 final teams will compete and perform in the Final round on 02/12/2017.