The "For the cause of Hanoi" title is granted annually for Vietnamese and foreigners who have contributed continuously to the development of Hanoi. This year, Mr. Takuya Okada – Honorary Chairman and Adviser of AEON Group proudly receives the title "For the cause of Hanoi"  in recognition of AEON Group's contribution to socio-economic development of Ha Noi as well as promoting investment, cooperation and friendship between the capital city and Japan.
AEON Group has a history of more than 250 years of establishment and growing which focus on retails and shopping center development. The Group's basic philosophy is pursuing peace, respecting humanity, and contributing to local communities, always with customer's point of view as its core. For this reason, AEON Group has carried out various Corporate Social Responsibility activities throughout many countries, including Vietnam.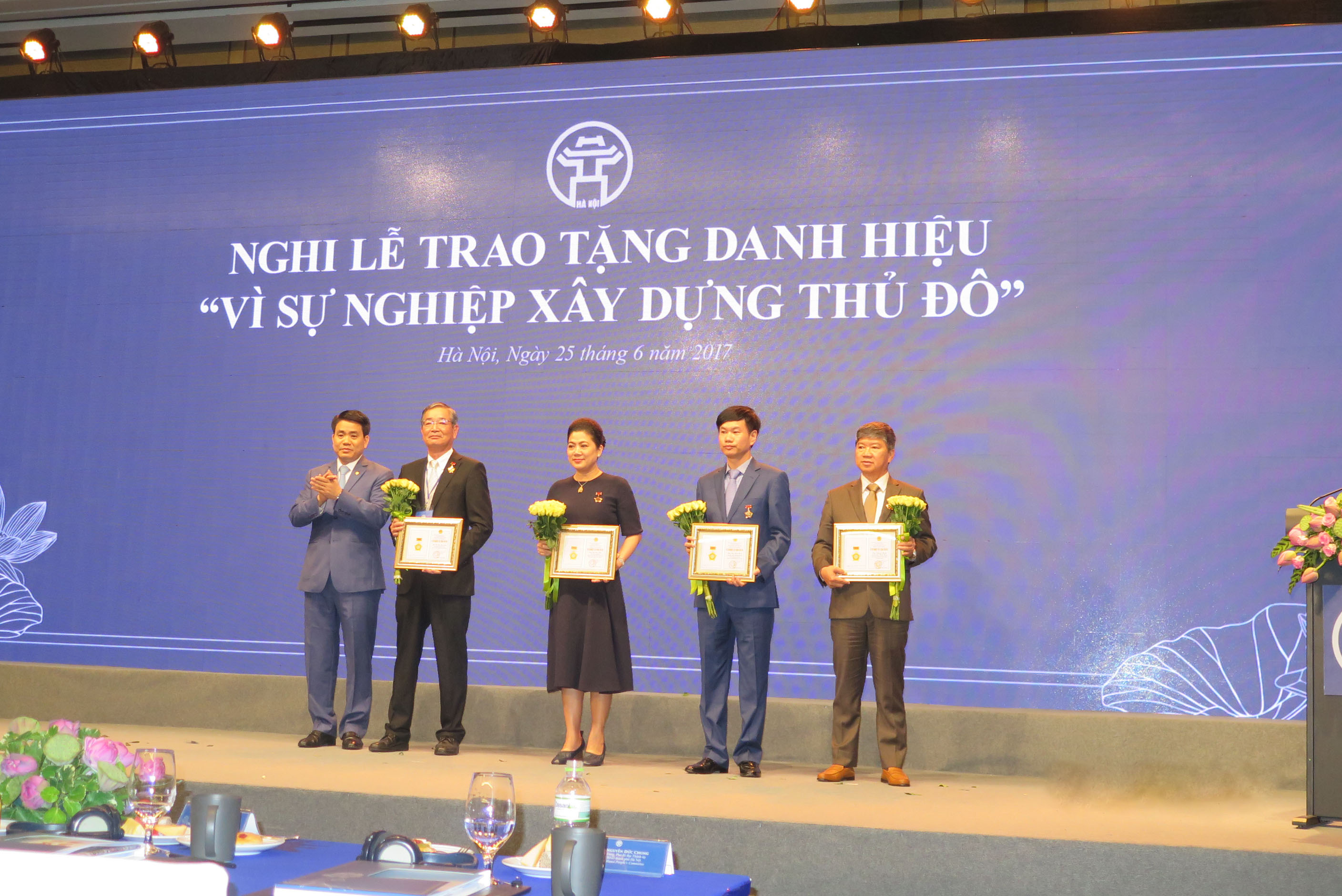 Since establish its Company in Vietnam in 2009, AEON Group has carried out many CSR activities that contributed to local people and community such as: tree planting, school construction support project, teenage ambassadors program, AEON scholarship for excellent students, environmental protection programs… Especially, AEON Group has successfully planted 75,000 trees in Thua Thien – Hue, 15,000 trees at Ba Vi National Forest and recently 200 Japanese cherry blossom trees at Hoa Binh Park – Hanoi with the hope that everyone could enjoy the beauty of cherry blossom in Vietnam. Until now, there are 90,200 trees in total and the number is expected to be increased in the coming years.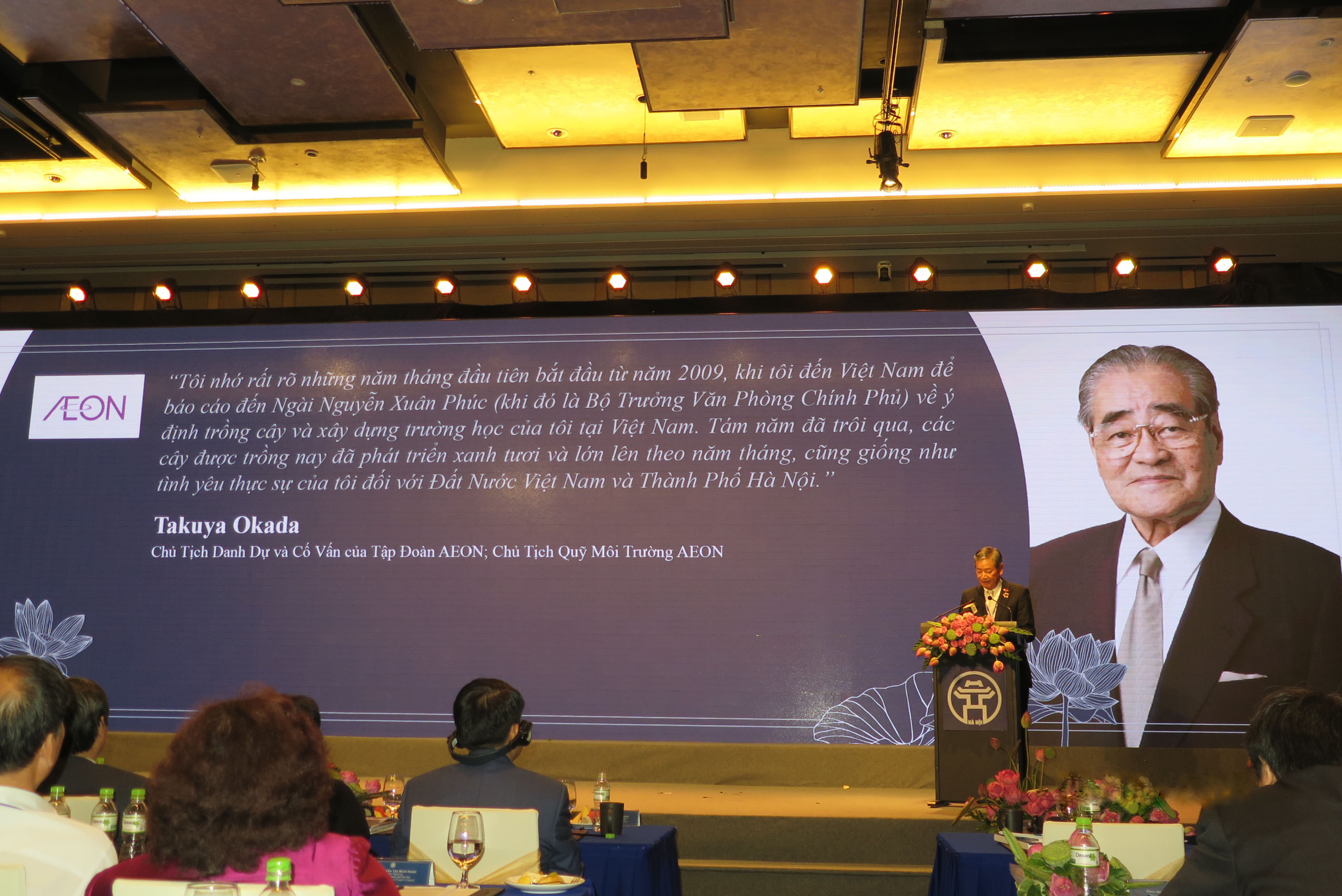 Despite the fact that cherry blossom is very hard to grow up in Vietnam, to make the wish come true, Mr. Iwamura Yasutsugu – General Director of AEONMALL Vietnam said that he had studied a lot about the weather, land in Vietnam and searched continuously for suppliers that can provide good-quality trees to grow. Mr. Iwamura also addresses that he hopes the community could join everyone's hand to take good care of the trees. And in the future of 5-10 years, we might have the chances to see Hoa Binh Park filled up with bright cherry blossom's petals.