The workshop will take place from 9:00 to 18:00 at East Court – AEON MALL Binh Tan.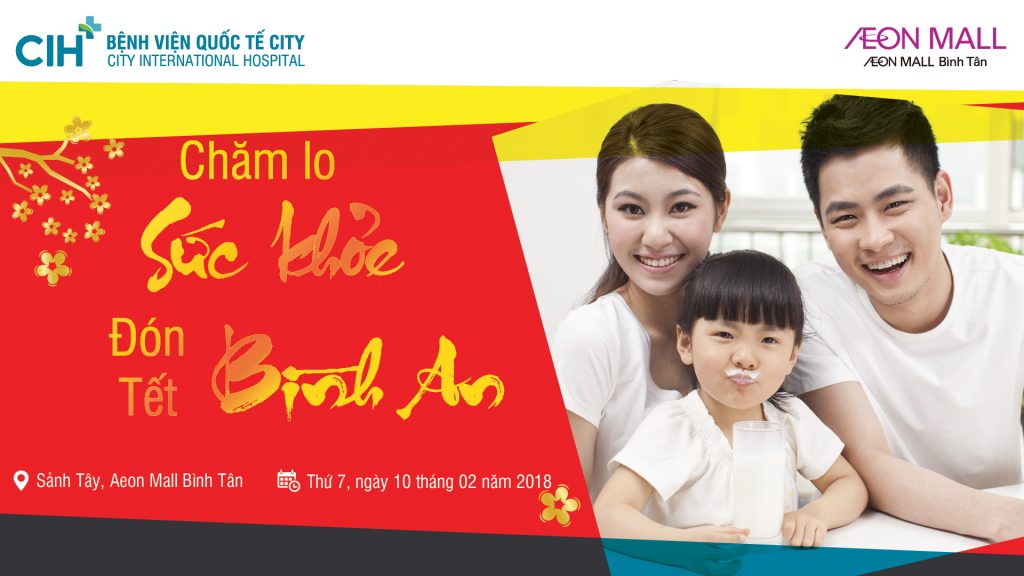 The workshop "Health care in Lunar New Year" aims to help customers raise awareness about the importance of keeping healthy during the long holiday.
During the program, Customers will be shared many useful health knowledge by clinicians who are experts in their fields:
– "Safety in the New Year – Proper hand hygiene": M.S. Le Thi Vi – Department of Infection Control.
– "Nutrition for children": Dr. Le Thi Kim Dung – Nutrition Specialist.
– "Stroke Prevention in Tet Holiday": Dr. Mahen Nadarajah – Top specialist about stroke.
– "How parents do when kids have stuck in their throat": Dr. Luu Hu Thanh Lam – Specialist in rehabilitation.
Come to the seminar to get more information and knowledge to protect yourself and family this holiday!