From 27/1 – 28/2/2018, a lot of fascinating activities will be taken place and they definitely will bring memorable moments to all of our customers.
– 7 – 11/2/2018: The regional specialties fair with many meaningful and high-quality gifts with a lot of traditional performances at the outside areas.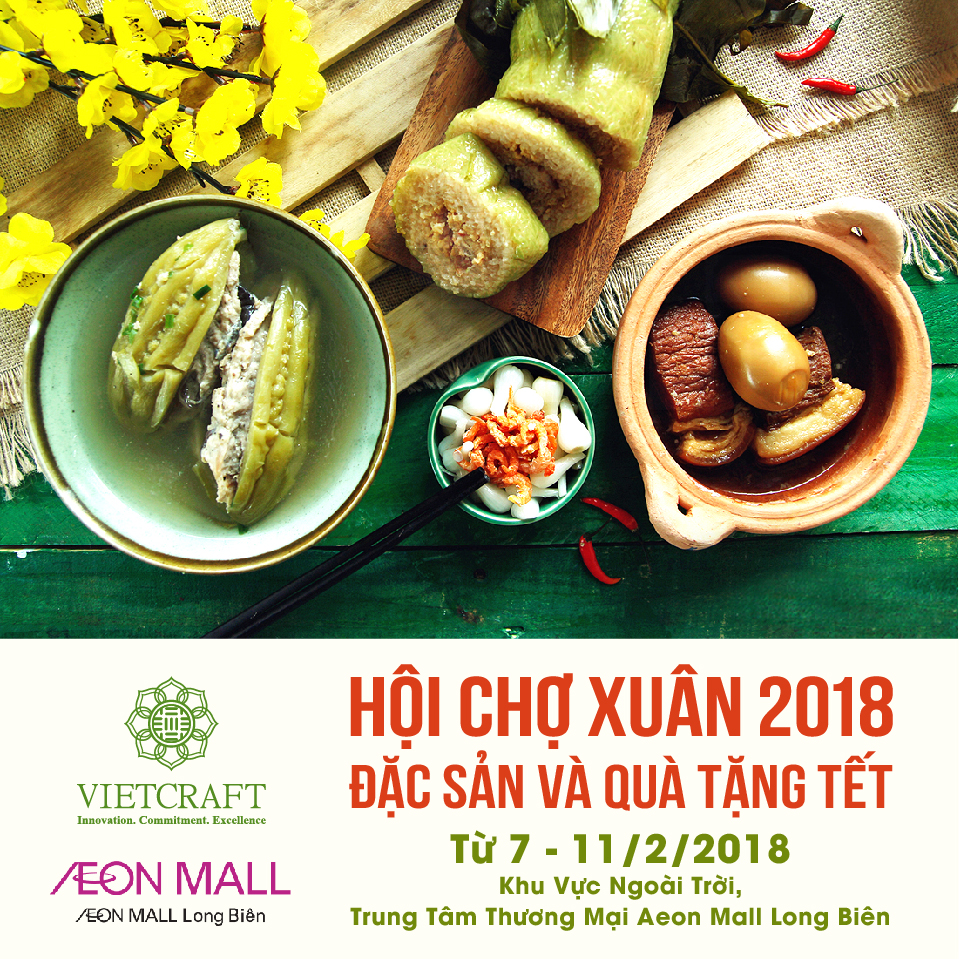 – 2 – 15/2/2018: "Shop till you drop" with the promotions at many shops and the Spring Fair in the Center Court and with each bill worth from 300,000 VND, you will receive "cute" lucky money envelops which are specially designed for the Lunar New Year 2018.
Come to AEON MALL Long Bien this holiday, you can also have a lot of beautiful photos with Maneki Neko – a giant lucky cat with Tori gate, sparkling lighting road and colorful escalator steps.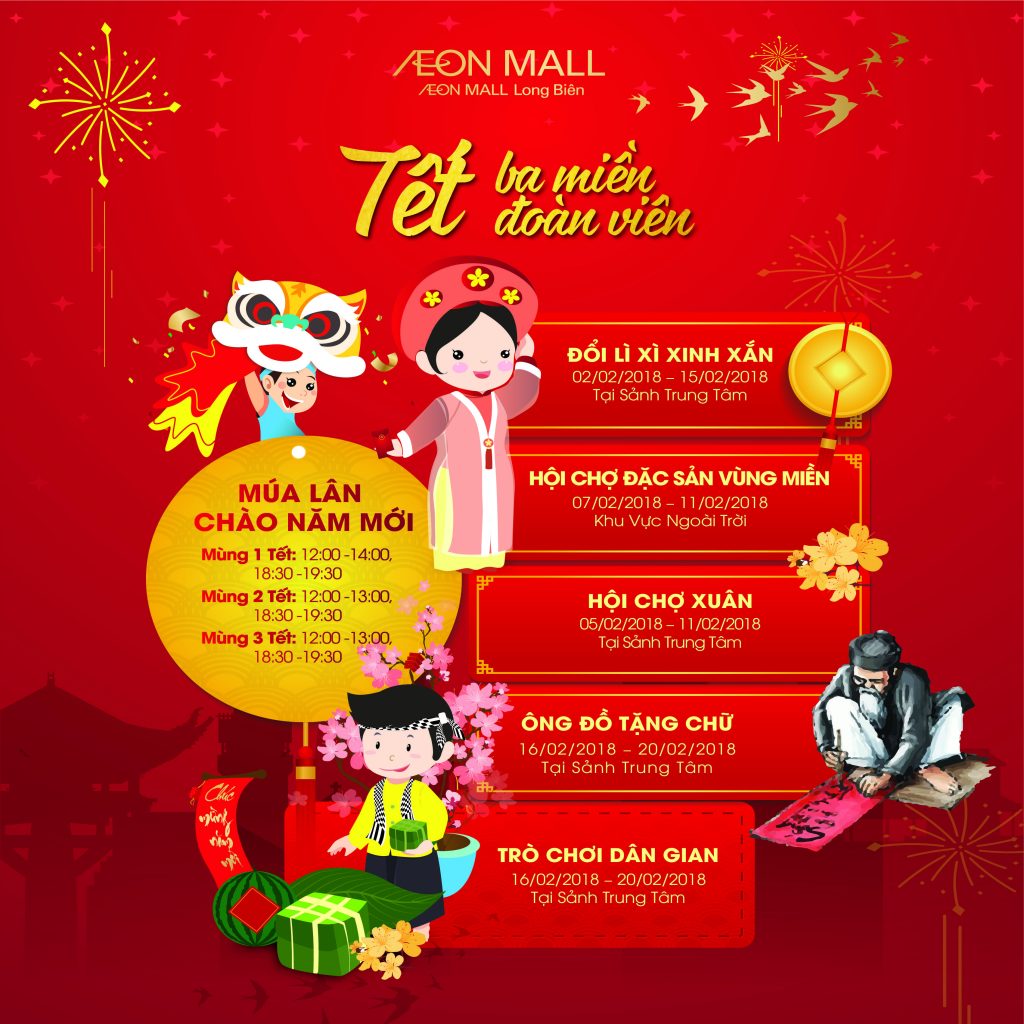 In addition, the performances of lion dance, fun traditional games and calligraphic activities will be taken place in the Center Court from 16 to 20/2/2018. (the first five days of Lunar New year),
AEON MALL Long Bien wishes you a happy holiday with friends, family and we hope to see you during this Lunar New Year holiday at our shopping mall!